The 3 Best Technical Indicators on Earth
How to Start Killing the Market and Never Look Back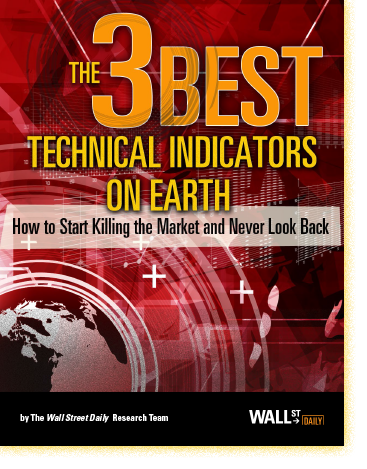 Don't make another move until you've read it for yourself! Includes:
How to Start Killing the Market and Never Look Back
How to Maximize Your Profits With Technical Indicators
Wall Street Daily Editors' Top Three Technical Indicators – Exclusive!
To get this totally FREE report – a $50 value – just opt- in to receive Wall Street Daily, the world's leading independent financial publisher that's totally free and always will be.
Simply enter your email address in the field below and the report will arrive in your email inbox shortly.